Sharing information widely in the cybersecurity space makes content marketing crucial. As a marketer, your target clients are looking for content that will help keep them up to date on the most recent developments in cybersecurity.
As a marketer, your target clients are looking for content that will help keep them up to date on the most recent developments in cybersecurity.
The cybersecurity updates help them be alert with data breach updates and general safety advice. Content marketing in the cybersecurity industry ensures your potential clients have instructive and useful content explaining the risks and other cybersecurity solutions.
Therefore, if the content is done correctly, this can establish your company, resulting in brand recognition, website traffic, and increased sales. So, how can you create a content marketing plan and strategy that works in cybersecurity?
Essential Things to Do With Your Content in a Brand Marketing
Cybersecurity in content marketing is exceptional because it follows ideal practices while educating consumers. Therefore, you should present the content in a way that consumers will understand while using cybersecurity keywords to enhance the content. Below are some of the ways you can make impactful content marketing in cybersecurity:
Use the Appropriate Content to Accelerate Nurturing
Relevant content can enable you to accelerate and achieve lead nurturing. With successful lead nurturing, you can establish lasting and meaningful relationships with potential prospects during marketing.
The material you provide to the audience will determine whether they will be confident and willing to buy your products and act as your lead. When buyers purchase goods from the business, they agree to be nurtured and to open a line of contact with the company.
An ideal content has the following benefits lead nurturing:
Lays the foundation for sales: Cybersecurity content marketing efforts should not be intended to persuade anyone to buy anything; you should aim to build an informed and interested audience as your target customers.
Caters to the prospect's needs: Accelerated nurturing gives your audience a clear direction to follow as they understand the solutions business leaders have to offer. Their clicks and actions will also help you develop customized information targeting their needs.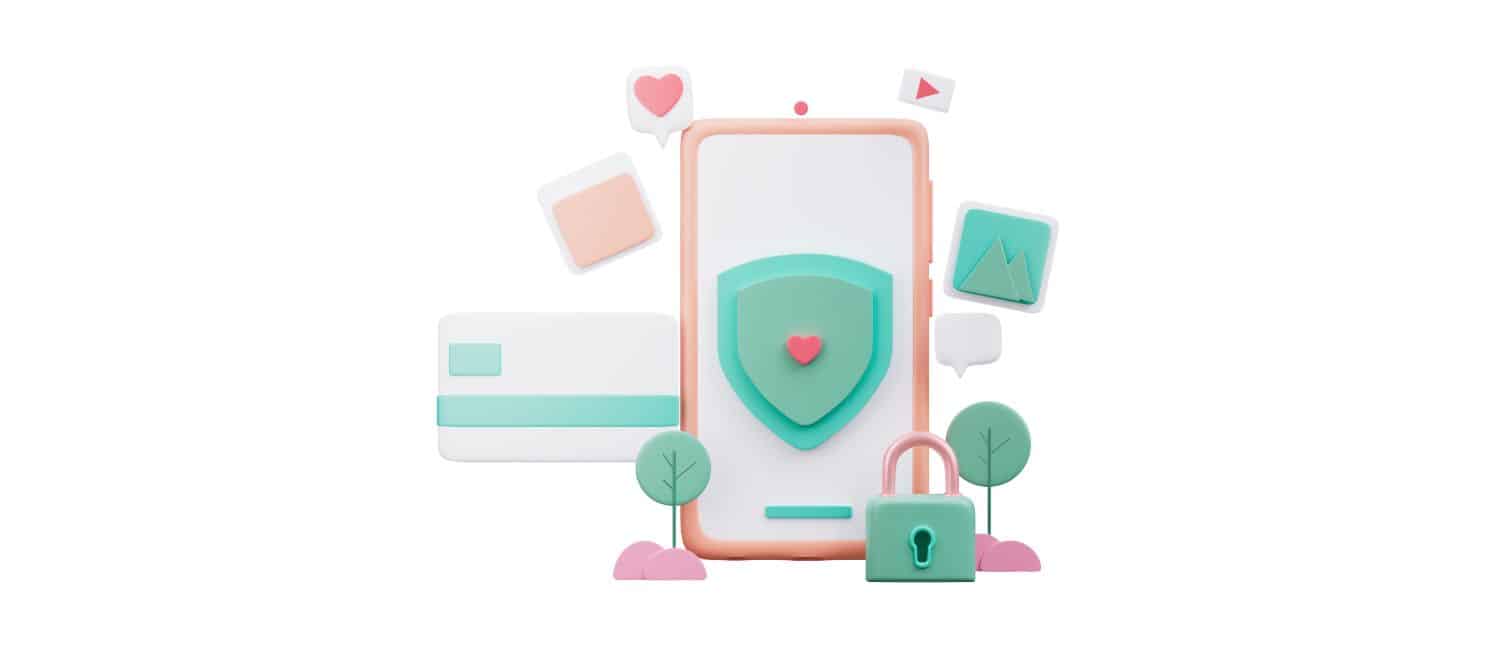 Use Personalized Content to Position Your Company in the Cybersecurity Sector
Thought leadership resource is one of the most critical tools for creating persona-driven and thought-leader content. Persuasive content in a brand will draw in target prospects since they can trust the brand and benefit from it through its products or services.
Having a customized and actionable content in cybersecurity helps you in the following ways:
Creates brand authority and credibility: If you have unique and insightful material for communication, you will establish your brand profile better. As your brand becomes authoritative, you will draw a broader audience to your words.
Draw in potential clients: Even though the primary goal of thought leadership is to convert prospects slowly, it still aids in attracting new clients and cultivating a devoted audience.
Makes shares, mentions, and backlinks: Thought leadership is only sometimes a search engine optimization tactic in cybersecurity. However, it raises the possibility that someone would link to your material, boosting your brand's search engine ranking. People will share or cite your material if it contains worthwhile insights, analysis, and statistics.
Use of an Outlier Content That Can Convert Faster to Move Through the Noise
It's crucial to cut through the noise in a market crowded with businesses vying for customers' attention with unique material and compelling narratives that will captivate them.
Content Marketing Strategies Used in Cybersecurity
Cybersecurity companies typically need an ideal and well-researched content marketing plan for developing and disseminating informative content and leads to target audience engagement.
For this to be possible, you should use superior and holistic content strategies to protect your data and reach many people. Here are some of the cybersecurity content marketing strategies you can use:
The Use of Infographics
Infographics are an effective content marketing strategy in the cyber industry because they rely on statistics, charts, and visual data. These powerful tools help you understand information quickly since the tool represents information differently.
Infographics help present complex information in more compelling and straightforward communication in cyber security. This tool helps describe various online cyber threats, the advantages of your cyber security measures, or the effects of information leaks or cyberattacks.
The Use of Blog Articles and Vlogs
SEO-friendly blogs and vlogs make it easier for clients to find cybersecurity companies. Typically, businesses use blogs and vlogs to be informed about the most recent cyberattacks and security measures. This opens several possibilities for providing good information. Including blogs and vlogs in your content marketing plan has several advantages:
•Blogs and vlogs educate your audience about cybersecurity issues and threats. This enables potential customers to make wise selections.
•Blogs and vlogs will help you integrate pertinent CTA elements such as seminars, downloadable instructions, and free trials in your content. This will enable you to capture qualified leads.
•Blog posts and vlogs help increase your website's visibility in search results by optimizing your content with pertinent keywords.
The Use of Case Studies
Using case studies is one of the most effective marketing strategies in cyber security. This is because it examines the effect of your marketing effort on an existing customer business. Case studies provide one of the best approaches to winning over a potential customer.
This strategy employs facts, stories, and social posts to prove genuinely and accurately in contrast to false slogans used in marketing or owned media. You will utilize social proof to dispel suspicion and reduce data leakage using case studies.
The Use of Explainer or Tutoring Videos
Customers will buy things they can understand and comprehend. Therefore, they require a particular tool or strategy to help guide and make them understand the product better.
This is where Explainer videos work best because they rely on visual concepts, unlike other strategies that rely on text to relay information. The reason why you should use explainer video for cyber security is that:
The tool combines appealing content with narrative storytelling that keeps your customers interested while imparting all the necessary cybersecurity knowledge.
Explainer videos are compatible and shareable on many digital platforms, which promotes them more effectively.
Explainer videos also provide a clear explanation and a comprehensive approach, making it easier for your customers to understand the value of the products or services.
Explainer videos assist in evoking feelings in the audience to help them remember the video content.
The Use of Guides and Ebooks
With guides and eBooks, your marketing functions will be able to convey information in a fascinating and accessible way while reducing cybercrime threats. If you use an ideal approach to a content platform or distribution channel, your business will communicate MOFU content. This content type gives potential customers knowledge about your goods ahead of other options they are considering.
Using eBooks and guides effectively will make ideal customers and other readers associate the information with your established brand. As a marketer, you should employ strategies that will determine how to maximize the eBook and guides to reach as many people as possible.
The Use of Interactive Content
Interactive, exciting, and educational content makes it easy for people to engage in it while you attempt to sell your products or services. Consider using photos and videos to make the valuable content more visually appealing.
Additionally, you can use prominent cybersecurity-related keyword searches and phrases to improve your material's visibility on search engines. People also love interactive and engaging content that is current and pertinent.
Conclusion: Create Secure and Researched Content With ContentGo
Do you need help creating secure, informative, and high-quality content marketing in cyber security? Do you wish to diversify your brand's profile to increase your audience? Search no more for ContentGo; we will assist you in reaching these business goals.
At ContentGo, we have a community of experienced writing teams well versed in product descriptions, blogs, Meta descriptions, and category descriptions to help you establish ideal content marketing goals in cybersecurity.
Sign up today, and we will help you get started on content marketing in cybersecurity.