Real estate SEO It's all about making your site sing in perfect harmony with search engine algorithms, ensuring they capture every nuance of what you have to offer.
Imagine fine-tuning your website like a maestro orchestrating a symphony.
Plus, a well-crafted SEO strategy doesn't just resonate with algorithms; it creates a melody that invites users to engage, making their experience on your platform extraordinary.
SEO is like planting trees. It takes time and effort to see the fruit. Just like planting a tree, SEO needs patience and time. You can't see the fruit in a few days. You can get results in a few months by nurturing Google's algorithm.
So, The question is, why should a real estate agency consider investing in SEO?
Keep reading
Why is SEO important for real estate business?
A compelling reason to invest in SEO is to amplify visibility. Securing a top-tier ranking ensures that your real estate listings garner maximum attention. This heightened visibility translates into significant advantages, underscoring the indispensable role of SEO for real estate enterprises. The top benefits are:
Brand awareness: Higher search engine ranking means users keep finding and interacting with your content. The exposure helps build brand awareness, one of the major assets businesses strive to create. It means that whenever a user is in the market, they are more likely to consider your business.
More listings and sales: Sellers prefer a real estate agency with a vast reach, which also applies to buyers. SEO improves your discoverability, which means buyers and sellers can easily find your business. Such visibility translates to more listings and potential clients, helping your real estate business thrive even in the most competitive markets.
Cost-effective marketing: SEO can help lower your marketing budget. Higher search rankings drive more organic traffic to your site. You attract more organic leads, meaning you won't need a significant ad budget to keep amassing traffic to your listings.
The best part is that organic traffic generates more qualified leads. In the long run, you'll save more and generate notable revenue. Such profitability helps fast-track business growth.
SEO's undeniable benefits make it a must for modern real estate businesses. Nonetheless, you need the right strategy to achieve desirable results. You're probably about to Google "How to create an SEO strategy for my business." We got you; read on for proven techniques to create an effective real estate SEO strategy.
What are the 5 SEO techniques for real estate business?
An SEO strategy's success relies on how well search engine crawlers understand your website. User experience counts since search engines strive to provide searchers with the most relevant and helpful resources. The top techniques to optimize your real estate business for search engines and users include:
Keyword research
Keyword research is the most obvious yet critical SEO technique. The research helps uncover frequent phrases potential clients use in their search queries. Optimizing your pages with relevant keywords means you'll easily be ranked as a relevant result on SERPs (search engine results pages).
Homes for sale is an example of common real estate keywords. Almost every real estate business uses such target keywords, meaning they are high competition. It may be challenging to rank high with such keywords, so research is vital.
The research lets you pick long-tail keywords based on your unique offerings or specific location. Examples of long-tail real estate SEO keywords are
Single-family houses for sale in Boston, MA
Condos for sale in Miami, FL
Affordable beach vacation rentals, TX
Furnished rental apartments in Austin, TX
Such location and property-specific long-tail real estate keywords will give you a competitive edge and get you to rank higher, especially on local SERPs.
Keyword research can be overwhelming, but not when you leverage the readily available online tools. You can use keyword research tools such as Ahrefs, SeMrush, and Google Search Console. The tools make the process more manageable, allowing you to find keyword phrases.
You can also use keyword rank checker tools to categorize keyword phrases by search volume, relevance, and competition, among other measures. The tools enhance efficiency and ease your quest to pick the best target keywords to improve your real estate SEO efforts.
On-page optimization
Now that you've established relevant keywords, it is time to incorporate them into your pages and optimize the website for better ranking. On-page optimization focuses on elements within your control. The top on-page optimization technique is keyword-optimized, high-quality, unique, and helpful content.
Strategically placing keywords in your content remains the top on-page SEO technique. The main trick here is to avoid keyword stuffing. Instead, you should provide relevant, helpful content that resonates with your target audience.
The keywords help your content rank higher. The value of the content further improves ranking by establishing your E-E-A-T (experience, expertise, authoritativeness, and trustworthiness). Moreover, helpful content fulfills user intent and offers a positive experience. The experience translates to a lower bounce rate, improving your search engine rankings.
Among the pieces of content to ensure are keyword-optimized include:
Title tags
Meta descriptions
Category and listing descriptions
URL slug
Header and subheading tags
Image alt text
Body content like blog posts and eBooks
An extensive content library loaded with strategically placed keywords is an SEO goldmine. Using keywords throughout your content in a natural and informative way helps search engines and the audience to find and interact with your content.
Creating SEO-optimized real estate content for all your pages while working on your core functions can be daunting. You can alleviate the load by partnering with ContentGo. Hiring content creation professionals lets you leverage top-class technologies and experienced experts' input.
Our team of professionals provides high-quality content optimized with the most relevant keywords in your target market. Outsourcing content creation offers many advantages compared to relying solely on an in-house team. That's because content creation is their core function, and our team has the experience and extensive resources to deliver high-quality content in multiple languages.
Besides the content, you can boost your on-page SEO via internal links. Internal links connect pages within the same website and serve as a valuable tool for search engine bots to better understand your site's content. These crawlers perceive a page with numerous links as a resource of high value. By strategically utilizing internal linking, you can expedite the process through which search engine bots discover and subsequently rank your content.
Internal links also improve user experience. A user browsing your site can use the links to navigate the pages and find the content they want. For instance, when reading blog posts, they can click on a link directing them to your real estate listing they would be interested in.
Such links save the users time and the hassles of finding what they want. The positive experience lowers bounce rates, improves search rankings, and leads conversion rates.
The essence of on-page SEO is to elevate your domain authority. Adopting these strategies can effectively enhance your website's authoritativeness, ensuring you secure higher rankings for relevant search queries.
Technical SEO
Technical SEO is technically an on-page optimization technique. It focuses on optimizing the technical bits of your website, ensuring it is primed for search engines to crawl and index.
Technical SEO is a great point to start your SEO efforts. This is crucial because the crawling and indexing of your pages by search engines lay the foundation for achieving prominent rankings. Without optimizing for technical SEO, your other SEO investments may not produce the desired outcomes. The top technical SEO elements include:
Site structure
A clear structure makes it easier for search engine bots to understand, index, and rank your website. You need a clear and functional structure showing the pages of the parent, child, and grandchild. If you have multiple versions of a page, for instance, content in various languages, you should incorporate tools like Hreflang tags to guide search engines effectively.
Site health
Broken links or dead links may impact your website authority. The page comes out as a less valuable resource, yet it could be loaded with high-quality and keyword-optimized content. You might have dead links without realizing it, especially if you've moved a page without setting up the appropriate redirects. Use broken link checker tools to spot and rectify the issue for improved ranking and positive user experience.
Site speed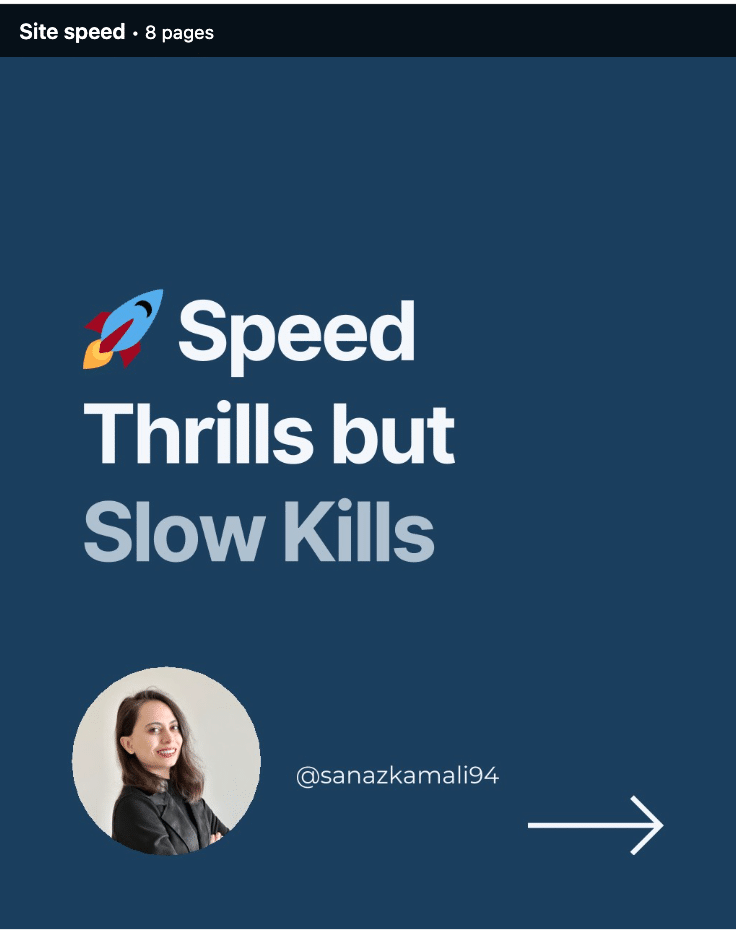 Slow load times will result in losing more traffic. Modern users can hardly wait a few seconds for your site to load. Search engines also prioritize fast-loading pages. Improve the load speed by reducing plugins, optimizing images and other media, using browser caching, and increasing bandwidth. Fast-loading pages rank higher, attract more traffic, and offer higher conversion rates.
Site responsiveness
A responsive site across all devices is a must. This mainly means optimizing the site for mobile users. Modern users continue to favor mobile gadgets, a reason search engines rank mobile-friendly sites higher.
Site Security
Online security is critical. Search engines favor secure sites, and so do the users. Ensure your site is secure and encrypted for a better user experience and to rank higher. This is more so since real estate websites may require users to input sensitive information on certain pages.
Quality content
Regarding technical SEO, content concerns often center on duplicate content. Given the numerous pages and listings you manage, it's too easy to produce and publish duplicate material inadvertently. The content makes it harder for search engine bots to determine which page to index and rank. It also impacts user experience as they find similar content on different pages. Finding and fixing duplicate content improves the website's health, boosting your SEO efforts.
Technical website improvements also enhance on-page optimization. The technique lays a solid foundation on which all other SEO efforts build.
Off-page optimization
Real estate SEO strategy can't be complete without off-page optimization. Off-page optimization is tricky because it entails aspects outside your control. Nonetheless, off-page optimization significantly boosts your website's authoritativeness and resourcefulness.
Besides better search engine ranking, off-page optimization can drive notable referral traffic to your real estate listings. It can also improve conversion rates through enhanced credibility and trust, such as redirects from other trusted websites. The top off-page SEO strategies are:
Link-building
A loaded backlink profile is an integral part of SEO success. The more high-quality backlinks your real estate website has, the higher it ranks. The enhancement in ranking is attributed to backlinks, which serve as endorsements, signaling confidence and credibility in your content. You can gain backlinks through strategies like:
Writing guest blog posts
Asking reputable for a link and offering a backlink in return
Finding and fixing broken links on high-authority sites
Writing reviews and testimonials
Collaborating with other real estate industry stakeholders like mortgage provides
PR backlinks from local media houses
The more relevant backlinks you can get, the better. They supply valuable "link juice" that can boost your rankings while also directing referral organic search traffic to your site, often bringing in highly qualified leads.
Social media
Social media marketing provides access to a rich pool of potential clients. Modern users turn to social media for information. The platforms allow real estate companies to grow a massive following, build credibility, and enhance brand awareness.
An optimized social media business profile enhances your online presence and visibility. This strategy should be paired with engaging social media posts, incorporating user-generated content. For example, positive testimonials from delighted clients act as social proof, serving to bolster the reputation of your real estate business.
Real estate firms should prioritize active engagement with their followers. Such interactions produce vital social signals that can further boost search rankings. Moreover, it is easier to win and retain more followers when actively engaging them. You can build a loyal following around your agency and even leverage them to reach a wider audience by encouraging them to share your posts.
Local SEO
Real estate agents should consider optimizing their content for local searches. Most potential clients use location-specific search terms. Prospective homeowners or investors are typically well-acquainted with their desired neighborhoods, leading them to incorporate location-specific terms in their search queries.
One of the most straightforward local SEO steps involves listing your real estate company on Google Business Profile (formerly Google My Business). Also, consider other local business listing directories. Using local Google ads can lift your SEO ranking and bring more people to your doorstep.
The key here is to ensure the profiles are fine-tuned with content that speaks to your audience. Name, Address, Phone number, working hours, Google Maps, and online reviews, among other relevant details, are helpful.
When your company appears in local search results, users can effortlessly find and access essential information to reach out or drop by your real estate business. This prominent visibility and a positive user experience boost your lead generation and conversion rates, ultimately enhancing your profitability.
Monitor, analyze, and improve.
It takes time to notice SEO results. The best way to determine if your real estate SEO strategy works is through monitoring and analyzing the progress. Waiting around won't cut it since you may have missed some important bits that could sink your efforts.
Real estate professionals don't thrive on mere intuition. They meticulously review their strategies to pinpoint what's clicking and what requires tweaking. Some content pieces are racking up views, social media posts are sparking significant engagement, or a particular page may be experiencing a high bounce rate. Recognizing these patterns may help you craft more effective strategies.
You can leverage diverse tools such as Google Analytics to analyze your website and see how the strategy progresses. The metrics provide the data you need to improve your SEO strategy. Regularly auditing your site for technical issues and monitoring the strategy's performance helps you realize the best return on your SEO investments.
Doubling traffic and revenue with a practical real estate SEO strategy
Modern consumers don't drive around looking for properties. While sale signs are still valuable, they can't help you stand out in today's real estate industry. Organic ranking is the way to go as realtors look to remain competitive.
An effective real estate SEO strategy can drive massive traffic to your listings. Nonetheless, turning visitors into leads and converting them into active customers is different. That's where valuable content comes in.
Today, you have many tools to leverage for your real estate business. High-quality images and video content are your go-to resources, while interactive elements like artificial intelligence (AI) and virtual reality (VR) can take your listings to the next level. Virtual tours are quickly becoming the norm, but remember to explore and utilize other forms of content as well.
Creating and optimizing diverse types of content is essential. The best way to ensure you consistently upload high-quality digital marketing materials is by partnering with professional services like ContentGo.
Our experts craft premier content tailored to the real estate niche, ensuring it's optimized for search engines and resonates with your target audience. With the latest real estate SEO tips at their fingertips, they guarantee you receive nothing but the best.
ContentGo has the technologies, experienced experts, SEO tools, and other resources to craft real estate marketing content. You can count on us to deliver if you need blog content, category, product, or Meta description. Register today and leverage ContetGo's resources to transform your real estate SEO strategy.